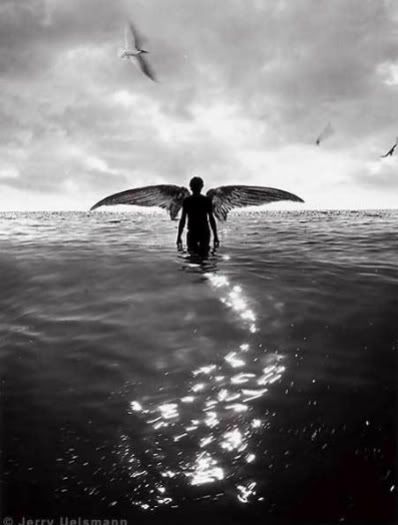 How do we fall out of love? Is it that simple? Do we simply stop loving someone? I think not. We never stop loving someone we loved sometime in the past. We just stop being 'in love' with them. But what I may never understand is the depth in the thin line that separates the two feelings.

THE THIN LINE

It seems like a time in history.
When I could have given my life for this dame.
When I could have laid down for her to walk over me.
When I was in love with her, and saying that bore me no shame.

It seems like an eternity ago.
When my feelings towards her were true.
When I was sincere and honest and without deceit.
When I had given myself to her completely without a clue.

Without an inkling that I would be writing these lines.
As I do not love her so as I did then.
But I seem to mean that I still do love her.
Though I know not the fathoms that separate the disparate feelings within.

I loved her then I do so now.
I did for her then yet I wouldn't anymore.
I am just not in love with her and can never be.
But she shall remain in my heart forever, if only to often burden empty sores.


The time it takes to make the leap before we fly away makes all the difference.

"Sometimes we love with nothing more than hope. Sometimes we cry with everything except tears. In the end that's all there is: love and its duty, sorrow and its truth. In the end that's all we have - to hold on tight until the dawn."
- Gregory David Roberts in
Shantaram